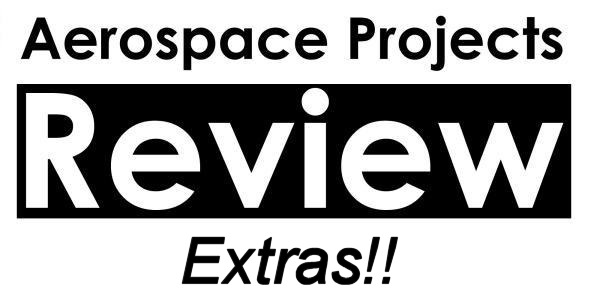 I have far more stuff than I'd ever be able to pack into APR. Much of this is too lean to warrant a full article anyway; so, rather than letting the information sit and molder, I've decided to put together short articles for this website. As with the rest of this website, it is a project under construction... and will be for the foreseeable future.

---

---

Issues of Aerospace projects Review can be purchased individually, or in any number. More on that HERE.

Payment is preferred via PayPal. Use as the payee address, and add 2.9% for the PayPal fee.
---
Alternatively, I accept personal checks (from the US), money orders, International Money orders and cash (standard disclaimer about the unwiseness of mailing cash...). Make checks/money orders out to Scott Lowther, and send to
Aerospace Projects Review
11305 W 10400 N
Thatcher, Utah, 84337, U.S.A.
---
Now, after spending your families money on aerospace information, make it up to your wife by buying her something pretty and handmade. I wholeheartedly recommend visiting these sites and looking at what's available... those who run 'em are good friends who make good stuff.

Quackpots Hand-painted decorative pots and stones. This website is just being set up... feel free to e-mail via the "links" page for more info.



A Bright Idea Hand made Swarovski crystal bracelets & jewelry, hand made Christmas ornaments, unique-design handmade rhinestone decorated shirts, hats, sweatshirts... Items are constantly changing, as they are handmade, one-of-a-kinds. Can also make to order.
---
Contact me by e-mail
scottlowther AT ix DOT netcom DOT com.
You will need to delete the spam-blocking capitalized bits in the e-mail address. It's clumsy, annoying and definitely non-professional looking... but unfortunately, spammers read email addresses and target you for massive amounts of junk mail if you don't play little tricks.
---